PATTERN YOUR LIFE sta per tornare! E allora facciamo una rapida carrellata delle tappe della prima edizione.
PATTERN YOUR LIFE is coming back! So let's take a quick overview of the first edition.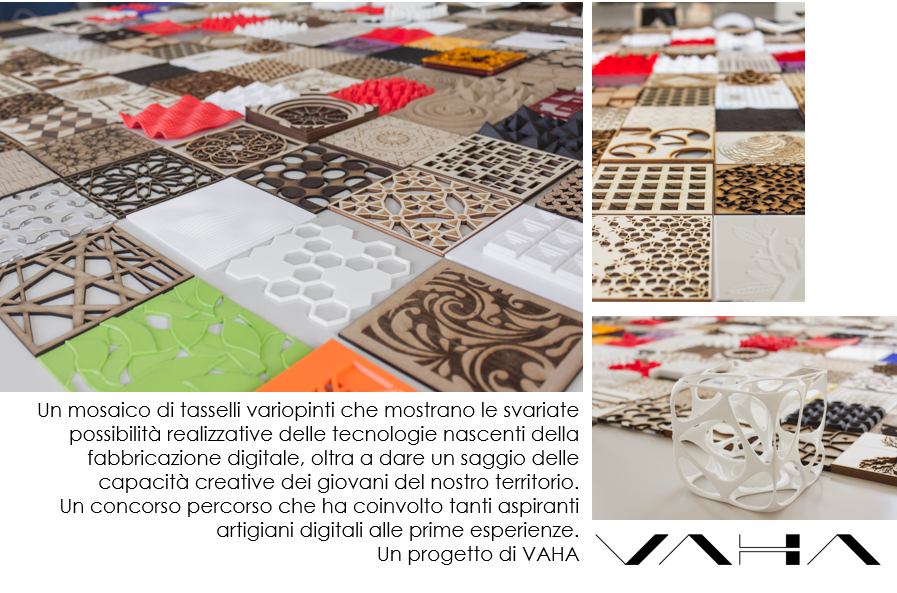 Per cominciare un po' di numeri: 200 progettisti e una decina di fablab, makerspace e aziende coinvolte per la realizzazione di 200 pattern. Un concorso, 50 premiati e 3 eventi di rilievo. Un progetto che abbraccia le tecnologie della fabbricazione digitale nel loro aspetto più creativo. Un movimento di idee e sperimentazioni con molteplici composizioni e materiali. Un'unica regola: realizzare un pattern 12×12 cm in fabbricazione digitale.
Let's start by numers: 200 designers and a dozen fablabs, makerspaces and companies involved in the creation of 200 patterns. 1 competition, 50 winners and 3 major events. A project that embraces digital manufacturing technologies in their most creative aspect. A movement of ideas and experiments with multiple compositions and materials. One rule: make a 12×12 cm pattern in digital manufacturing.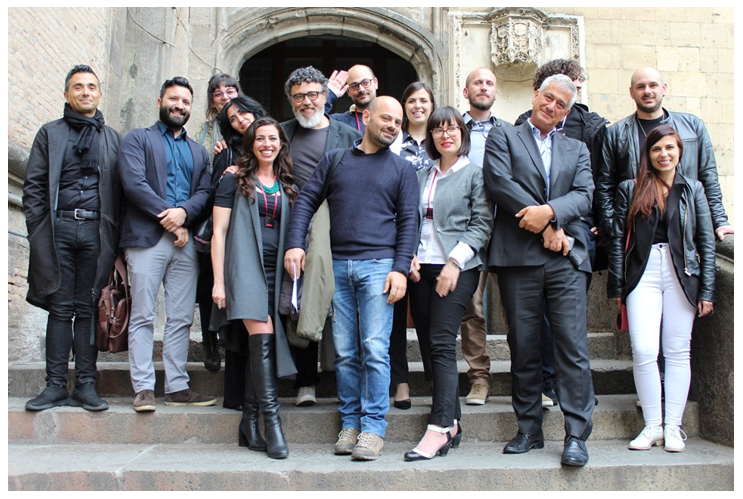 Il concorso è stato l'occasione per collaborare con le splendide realtà dei fablab e delle aziende del territorio campano e non solo. È a loro che dobbiamo la realizzazione vera e propria dei prodotti in fabbricazione digitale.
The competition was an opportunity to collaborate with the splendid realities of fablabs and companies in the Campania region and beyond. It is to them that we owe the actual realization of digitally manufactured products.
VAHA ha guidato e coordinato il numero sempre crescente di progettisti e i fablab. La maggior parte dei partecipanti ha imparato con noi le basi delle tecnologie della fabbricazione digitale, e grazie alla piattaforma di VAHA si è creato uno scambio fruttuoso tra i partecipanti stessi, che, dagli esempi con cui gradualmente si arricchiva l'archivio, hanno tratto preziosi riferimenti.
VAHA has led and coordinated the ever-growing number of designers and fablabs. Most of the participants learned with us the basics of digital manufacturing technologies, and thanks to the VAHA platform, a fruitful exchange was created between the participants themselves, who, from the examples with which the archive was gradually enriched, have drawn precious references.
I primi 60 lavori sono stati in mostra a BACAS, la manifestazione internazionale che valorizza i borghi antichi dell'Italia interna. L'esposizione si è tenuta nell'affascinante cornice del Castello di Teggiano (SA), accompagnata da mostre di prestigiosi artisti, seminari, concerti, laboratori di costruzione e di scrittura.
BACAS exhibited the first 60 works in an international event that enhances the ancient villages of internal Italy. The exhibition was held in the fascinating setting of the Castle of Teggiano (SA), accompanied by prestigious artists, seminars, concerts, construction and writing workshops.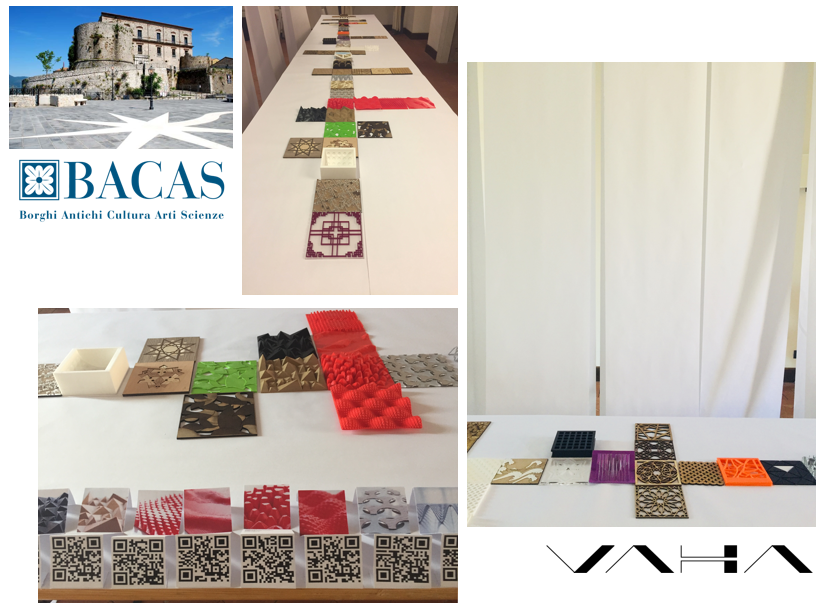 La premiazione si è svolta l'11 maggio 2019 nella spettacolare sede del Maschio Angioino (NA). L'evento è stato l'occasione per la presentazione dei partner, che hanno regalato una carrellata di esempi, esperienze, racconti, idee, progetti. In mostra c'erano i 200 pattern accompagnati dai loro autori e da appassionati del progetto. I tanti premi proposti dai partner erano tutti indirizzati all'approfondimento del percorso formativo: cosi, approfondimenti tecnologici, buoni di produzione in stampa additiva, taglio laser e così via.
The award ceremony took place on 11 May 2019 in the spectacular
headquarters of the Maschio Angioino (NA). The event was the occasion for the partners presentation, they gave a roundup of examples, experiences, stories, ideas, projects. 200 patterns was in exhibition, accompanied by their authors and fans of the project. The many prizes offered by the partners were all aimed at deepening the training path: thus, technological insights, production vouchers in additive printing, laser cutting and so on.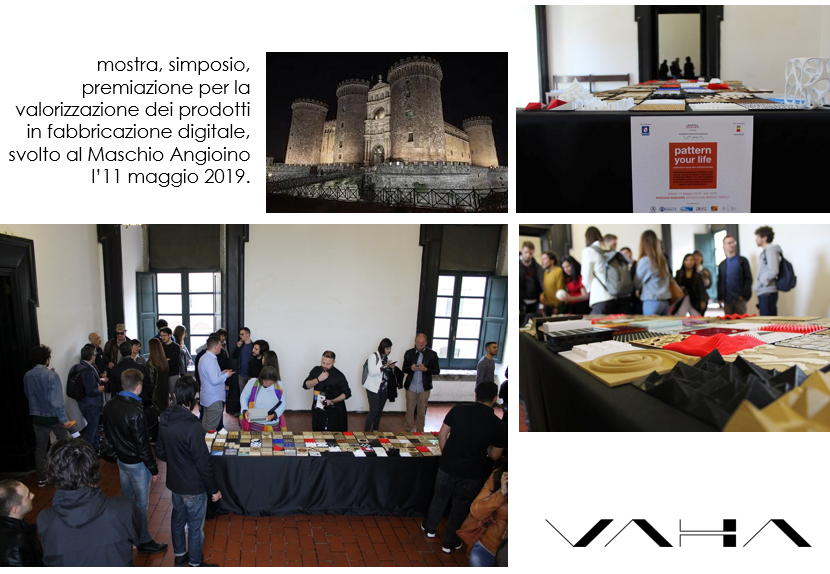 Per la prima volta centinaia di progettisti e produttori digitali si sono ritrovati uniti da un unico progetto comune, composto di tanti tasselli unici a loro volta.
For the first time hundreds of designers and manufacturers
digital have found themselves united by a single common project, composed of many unique pieces in turn.
E non potevamo mancare alla Maker Faire Rome, che ha accolto il il nostro variopinto e multiforme progetto, pienamente in tema con la manifestazione. Lì abbiamo ritrovato alcuni dei nostri amici fablab e fatto nuovi incontri.
And we could not miss Maker Faire Rome, which welcomed our colorful and multifaceted project, fully in keeping with the event. There we found some of our fablab friends and made new meetings.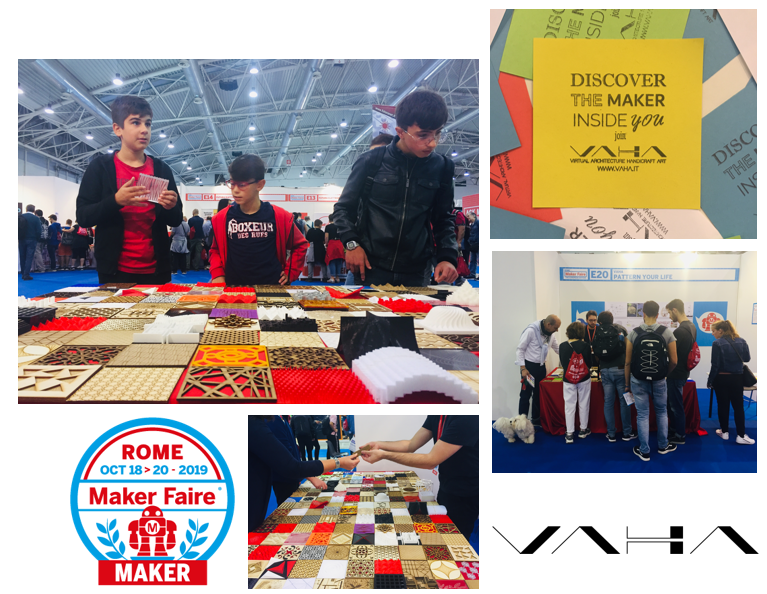 Il progetto nel suo complesso nasce da un approfondito studio scientifico, che unisce il processo progettuale e produttivo digitale alle logiche dei sistemi emergenti complessi.
The whole project was born from an in-depth analysis
scientific study, which combines the digital design and production process with the logic of complex emerging systems.
PATTERN YOUR LIFE è un sistema aperto, composto di tessere, che sono parte di un insieme espandibile, che mantiene la sua unità pur ampliandosi.
PATTERN YOUR LIFE is an open system, made up of squares, which are part of an expandable whole; it preserves its unity while expanding.
Ed ecco allora che il progetto riparte, per crescere con nuovi tasselli e attori nuovi o consolidati per altri percorsi da intraprendere insieme.
Now the project starts again, to grow with new pieces and new or consolidated actors for other paths to be taken together.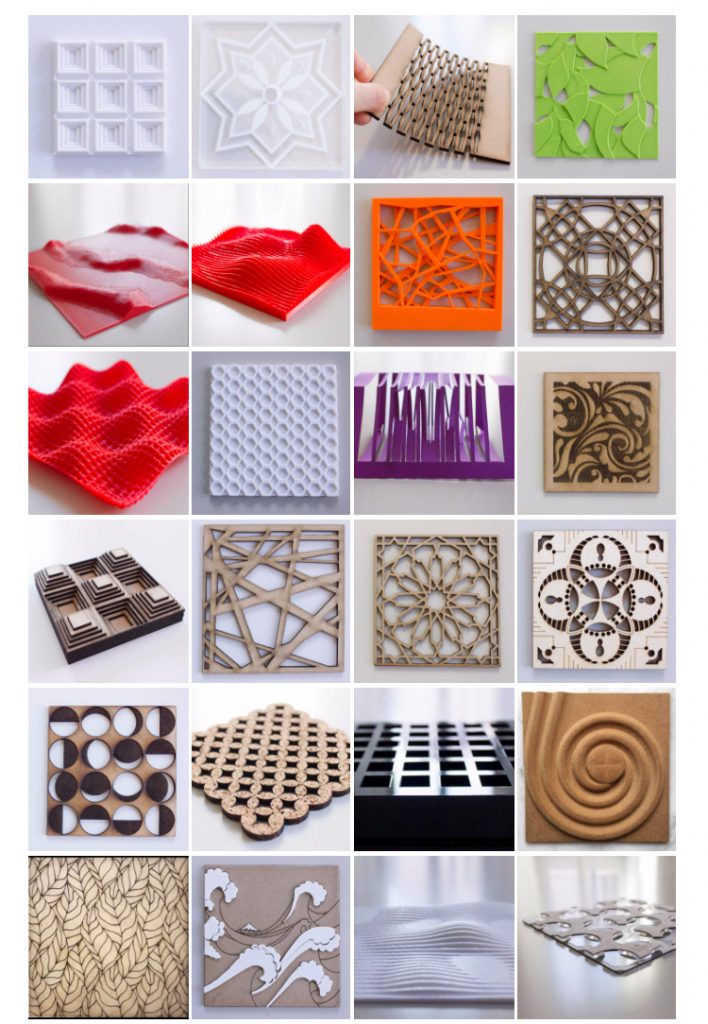 L'archivio VAHA è oggi ricco di tutti gli esempi fino ad ora sperimentati, un bel tesoro di esperienze da cui partire per sviluppare la propria originale idea di pattern.
VAHA database is now packed with all the examples so far experimented, a nice treasure trove of experiences to develop your own original patter