Are you a fablab, a makerspace? Would you like to be part of a global adventure?
Well! We are looking for you.
The ingredients are: digital manufacturing, all possible materials, many designers and the creation of hundreds of patterns.
The project is PATTERN YOUR LIFE, it is a contest and here you will find the story of the first edition.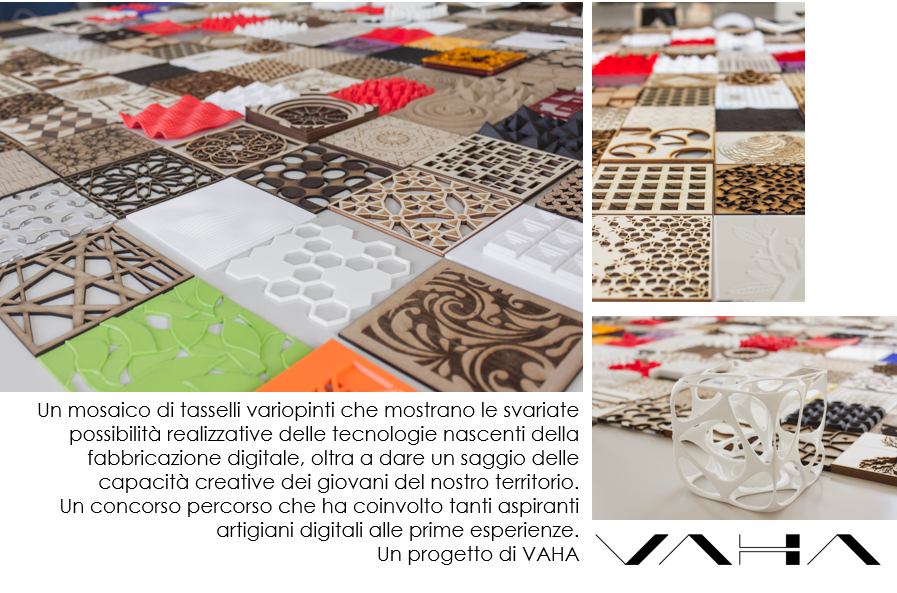 To become a partner of the project, you must do at least one of the following activities:
Sign up for the VAHA portal
Assist the participating designers through technical support or training
Service activities for production (for fair compensation)
Create your own pattern project (one or a series)
Present your activities at our events (exhibitions, awards, talks)
Grant a small prize in production services or training for one or more projects among those in the competition, which you will choose.
Organize an event or a laboratory to promote the contest
To apply to be a partner of PATTERN YOUR LIFE, send an email to info@vaha.it. We need the name of your fablab / company, a contact person and an active email.
Welcome to PATTERN YOUR LIFE!